2017 Grand Crawler Craig Hlavaty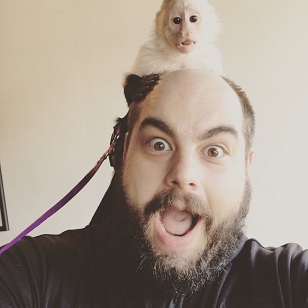 The secret love child of Alvin Van Black and Outlaw Dave, Montrose's Craig Hlavaty is a multi-media millennial whose omnipresence couldn't be turned off even if you wanted to.  Craig is known for his daily work at the Houston Chronicle, his weekly segments on CW39′s "NewsFix", and as the co-host of "Black Coffee Radio" on KPRC 950AM. But in our opinion Craig is at his best on Twitter, where he displays a keen wit, an uncanny handle on pop culture, and an unabashed love for all things Houston.
As 1 of only 7 people to ever receive a lifetime ban from Boondocks, Craig Hlavaty is excited to join his neighbors for the rest of the Montrose Crawl and help support the Houston Area Women's Center in the process.
Remember, the "H" in Hlavaty is silent and the "y" has no answer.