Boondocks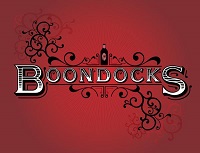 @ 1417 Westheimer from 8 to 10, with a best costume award at 9
A classic bar and a kickin' club, Boondocks is one of Houston's very best live music venues. Whether you're looking for a friendly spot to wind down the day, or a crazy scene to carry you through the night, Boondocks is always the right place at the right time.
During the Crawl, Boondocks will be pouring $4 Santo pints, along with $6 Izkali tequila shots and $5 Cruzan rum shots.
Check out Boondocks' Facebook page and its Twitter feed for more details.