Tips & Tricks for the Montrose Crawl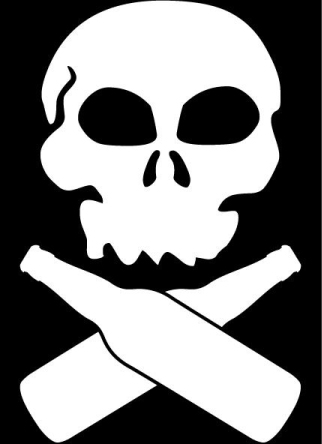 Uber, Uber, UBER!  Parking will be very hard to find at the Montrose Crawl.  Most of the bars will close off their parking lots to create extra space for Crawlers.  And neighborhood parking can be very tricky, as many blocks have a variety of restrictions.  Your best bet is to take Uber to & from the Montrose Crawl.  Uber will be sending drivers to Dunlavy Street at Westheimer (by Brasil) and to Waughcrest Drive between Westheimer & California (next to Slick Willie's) all night long, so you'll be able Uber in & Uber out of the Montrose Crawl pretty quickly from those special pick-up & drop-off areas.
Bring cash!  All of the bars on the Montrose Crawl only have a few credit card machines, and some only have one.  If you have cash, you'll be able to get your drinks much faster.  And if everyone uses cash, everyone will get served quicker.
Tip well!  The Montrose Crawl is the toughest night in town for bartenders, and we can't do it without them.  Even if you have to wait 10 minutes to get your drinks, you'll still be able to see that your bartender is working extremely hard and deserves your consideration & compensation.
Contest rules!  There are best costume awards at each bar throughout the night at particular times, and then a big costume contest at Slick Willie's at midnight officiated by our Grand Crawler.  The finalists who compete in the big contest are those Crawlers that were awarded earlier at each bar.  Everything you need to know about how all of this works can found in our special Costume Contest FAQ.
Donate!  If you love what we do then please make and an on-line donation on behalf of the Montrose Crawl to the Houston Area Women's Center, our official charity.  The Montrose Crawl is now a ginormous event and putting it together is way hard, but we do so without ever asking you to buy a ticket or pay a cover – we only ask that you help us help others.  Our participating bars will donate over $5,000 to HAWC this year, but there's always a need for more help – and you can help make a difference for women and children when they need it most.