Royal Oak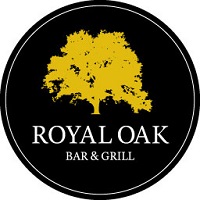 @ 1318 Westheimer from 9 to 11, with a best costume award at 10
Royal Oak is that rare sports bar with style. With its plush decor and crafted cocktails, you won't even notice the 20 flat screens until it's game time. And be sure to bring your appetite, because RO has the best bar food in Houston. Whether it's a big game or a big night out, Royal Oak is just big time fun.
During the Crawl, Royal Oak will be pouring $4 Santo pints, along with $6 Izkali tequila shots and $5 Cruzan rum shots.
Check out Royal Oak's website, Facebook page, and Twitter feed for more details.