Poison Girl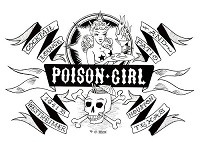 @ 1641 Westheimer from 7 to 9, with a best costume award at 8
The pinball, the patio, and the pinups are only a few of the reasons why we love Poison Girl, which has the best bar atmosphere in Houston. And you won't find a better selection of whiskey anywhere.
For the Crawl, PG will feature some special poisons, including $4 Poison Ghoul shots made with Izkali tequila, $5 Beam Bones made with Jim Beam and ginger beer, and $4 pints of Santo.
Check out Poison Girl's Facebook page and Twitter feed for more details.