Legal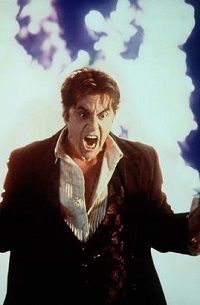 Montrose Crawl encourages you to drink alcohol only in moderation and to pace your consumption over the course of the Crawl. Remember, Montrose Crawl isn't offering you drinks, selling you drinks, serving you drinks, buying you drinks, or requiring you to drink anything during the Crawl. When, where, and how much you drink during the Crawl is your choice alone. Venues participating in the Crawl reserve the right to refuse admittance or service to anyone who appears to be intoxicated, so slow your roll if you want to reach the end. And if you just can't finish the Crawl, it's alright – we love you anyway.
Starting at 8 p.m., Montrose Crawl will provide Crawlers with safe passage across Westheimer at the following locations:
Between Boondocks / Stone's Throw and Etro Lounge (at Windsor);
At Doc's Motorworks (near Graustark);
Between Slick Willie's and El Real Tex-Mex (at Waughcrest).
Anyone crossing Westheimer at any other times or places is not following the Crawl's schedule or route, and therefore is not actually participating in the Crawl.
Above all else, the Crawl is designed to be walked, so there's no reason to drink and drive. But if you do drive to the Crawl, please designate a driver to take you home or call for an Uber. And wherever you park, you do so at your own risk.
The Montrose Crawl and montrosecrawl.com are wholly owned and operated by Montrose Crawl, Inc., a Texas non-profit corporation. All icons, logos, symbols, and copy appearing on montrosecrawl.com are the property of Montrose Crawl, Inc., and may not be appropriated or otherwise used without the express written permission of Montrose Crawl, Inc.. No partnership or agency exists between Montrose Crawl, Inc. and the individual bars participating in the Crawl or the various brands and/or businesses supporting the Crawl, and no partnership or agency exists between any of them.
Anyone submitting photographs to Montrose Crawl by email, or via our Facebook fan or event pages, automatically agrees to assign all intellectual property rights to such photographs to Montrose Crawl, Inc.. Anyone submitting photographs to Montrose Crawl also automatically represents to Montrose Crawl, Inc. that they are the original and sole author and owner of the copyrights, or have full permission and rights from the original author or owner, for such photographs.