El Real Tex-Mex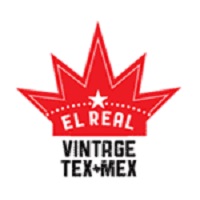 @ 1201 Westheimer from 10 to 1, with a best costume award at 11:30
Located in the historic Tower Theatre, El Real brings classic Tex-Mex into the 21st Century. Whether you want warm salsa, cold 'ritas, or a hot plate of authenic Tex-Mex favorites, El Real es su casa. And all of your favorite dishes are available until 3am, making El Real the perfect ending to any night. It's only the best Tex-Mex restaurant in Houston.
For this year's Montrose Crawl, El Real will be featuring a Trick-or-Treata Rita made with Izkali silver tequila and orange liqueur, as well as a special Crawl sampler of beef nachos, chicken quesadillas, and queso for just $6.95. Plus Reverberation Houston will be spinning on the patio while the Rocky Horror Picture Show vamps it up inside. Hot patootie!
Check out El Real's website, Facebook page, and Twitter feed for more details.