2014 Grand Crawler Chef Chris Shepherd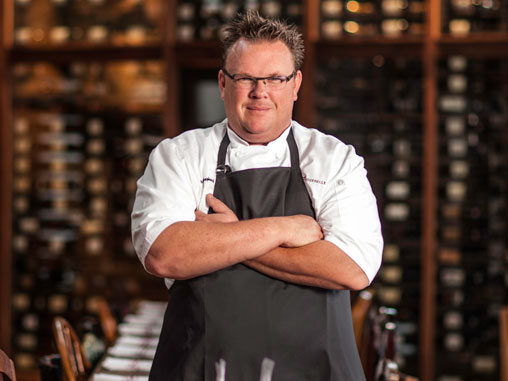 When Chris Shepherd was recognized with a James Beard Award for being the best chef in the southwest, more than one person suggested him as our honorary Grand Crawler this year – it was dozens actually.  But medals don't make you Montrose.  Creativity, community, being free, that's what Montrose means, and that's what Chris Shepherd brings to our table.
At Underbelly, Chris serves creative takes on comfort food and family style meals in a completely relaxed environment – the menu literally asks you to relax.  And at Hay Merchant, he offers amazing wings and a burger so good that In-N-Out had to call its lawyer.  And when Chris isn't back in the kitchen, he's up in the front pounding beers with the guys during the Texans games.  You see, Chris Shepherd isn't just an award winning chef with ungodly talent – he's also one of us.  And that's why we are proud to honor Chef Chris Shepherd as our 2014 Grand Crawler!
You can follow Chef Chris at @cshepherd13